Header Image
The theme has the option to display a random image at the top of each page. You can see it on this page.
If you hover over the image you can see the image caption.
Dead easy to add.
Go to your media library and select the image you want to use. In the address bar you will see the post ID number:
Note this number.
Once you have the numbers of all the images you want to use go to:
Customize > Header Image
You have the option to enable the feature, list the images you want to use and set the height of the image (between 50px and 200px):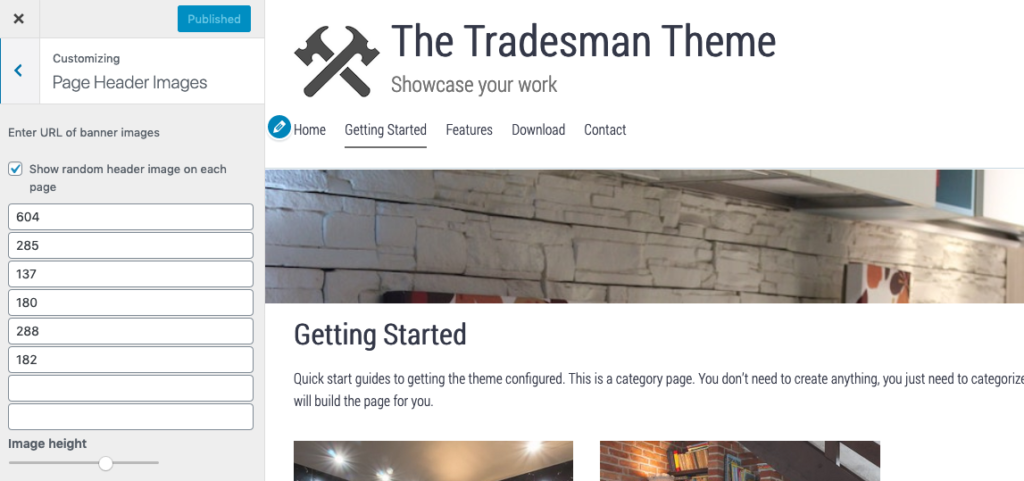 Hit the publish button and it's all done.